Show your gut microbiome some love
Support it with the right bacteria for overall well being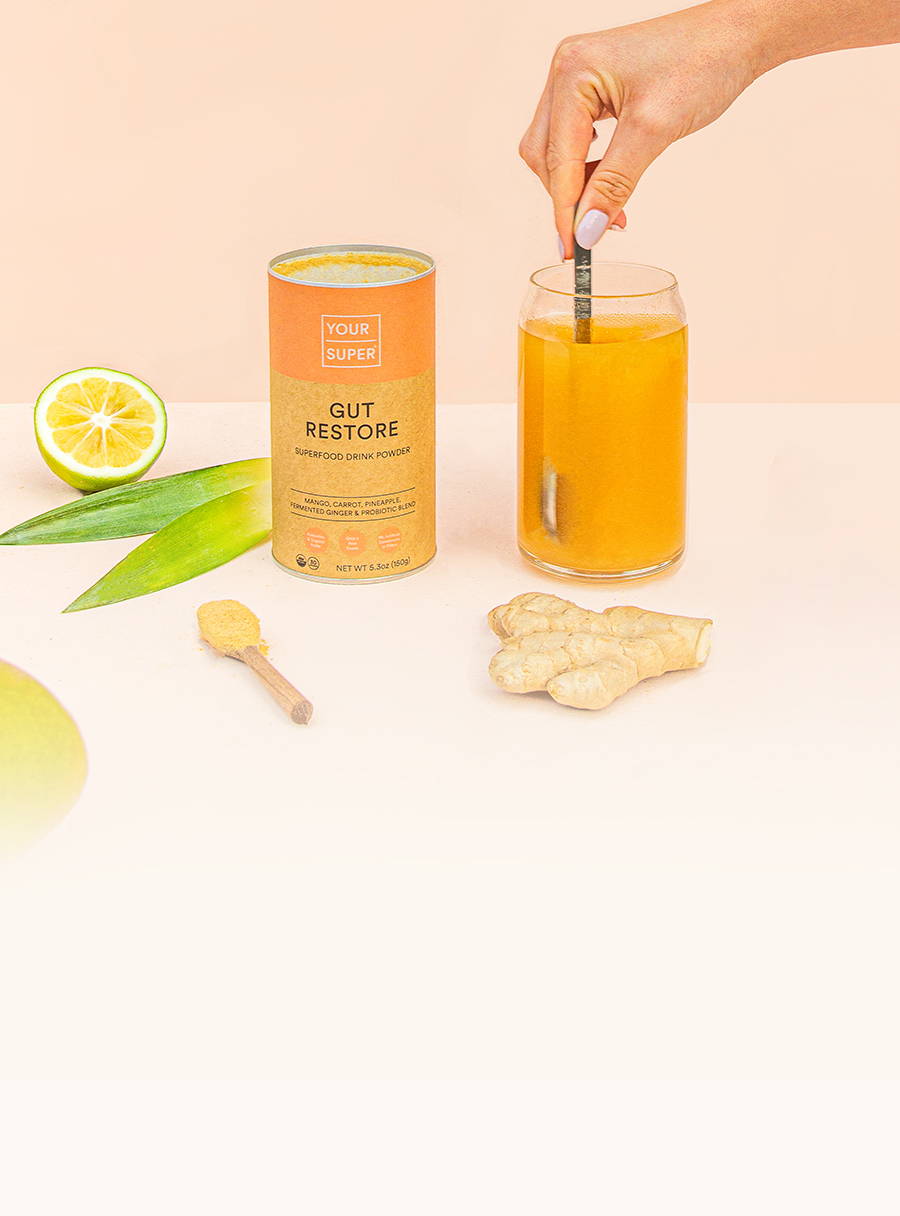 Show your gut
microbiome some love
Support it with the right bacteria for overall well being
Show your gut
microbiome some love
Support it with the right bacteria for overall well being
The key to happiness: A healthy microbiome
It is well known how important the gut microbiome is for our overall health: the millions of bacteria are not only digestive helpers that process the food we eat, they also support other bodily processes, support the immune system and even have an influence on our mood! No wonder the intestine is often called a super organ.
Is your microbiome out of balance?

Bloating
Abdominal pain after eating
Excessive feeling of fullness
Indigestion
Skin irritations and blemishes
Unexplained weight fluctuations
Constant tiredness and lethargy
✅ Bloating
✅ Abdominal pain after eating
✅ Excessive feeling of fullness
✅ Indigestion
✅ Skin irritations and blemishes
✅ Unexplained weight fluctuations
✅ Constant tiredness and lethargy
Get Bac(k) Into Balance: With the right bacteria
Do these symptoms sound familiar? It could be because your microbiome is missing some important bacteria. But instead of resorting to swallowing conventional probiotics in pill form, you can now simply enjoy live bacteria on a natural basis in powder form! The innovative combo in Gut Restore combines 4 plant-based ingredients and 3 live bacteria strains that directly support your gut microbiome with good bacteria.
Simply stir 2 tsp into water 30 minutes within a meal and enjoy your tropical-fruity digestive drink.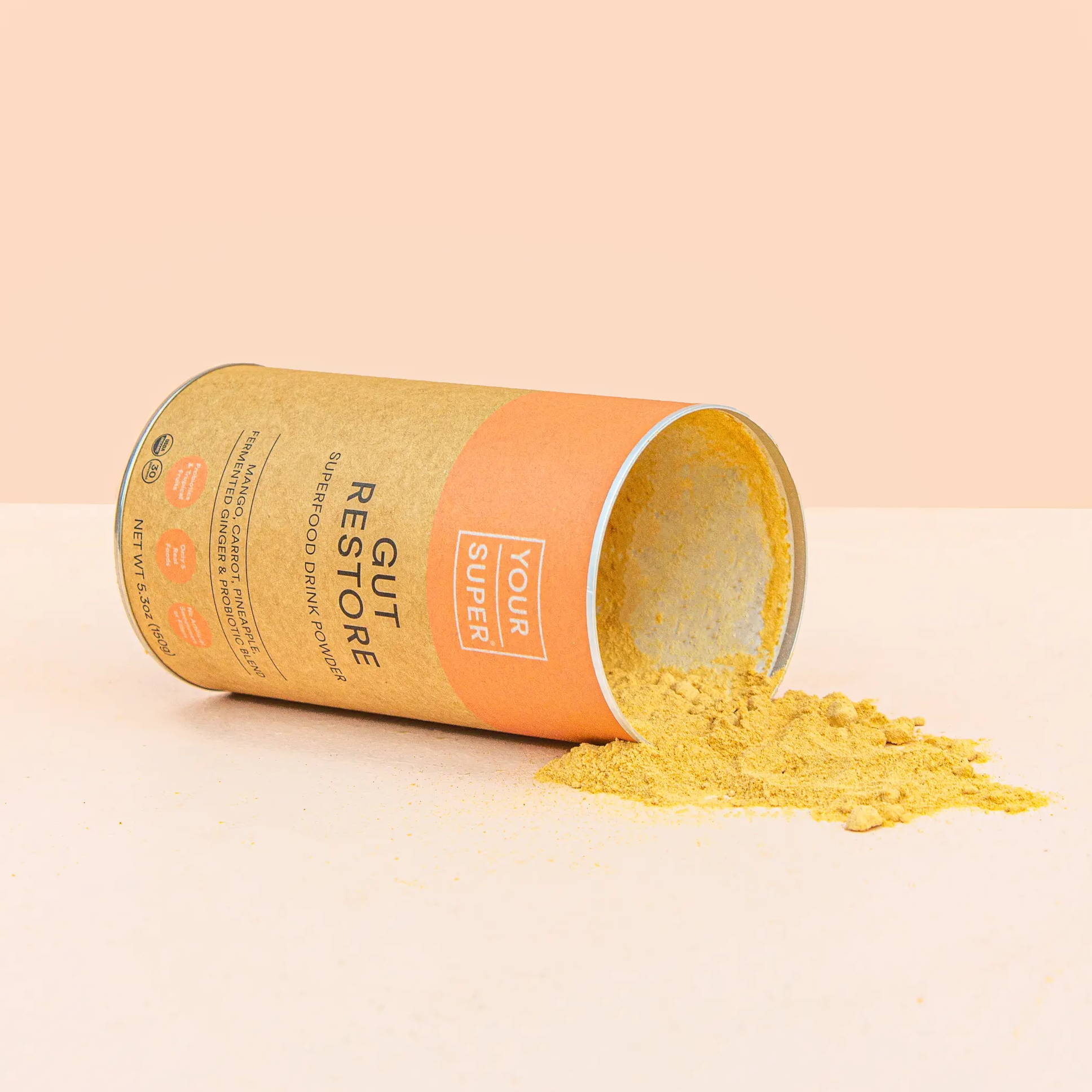 Gut Restore is designed to support your gut microbiome with live bacterial cultures.

✅  3 strands of live bacterial cultures
✅ Natural digestive enzyme bromelain from pineapple
✅  Fermented ginger facilitates digestion
✅  100% plant based ingredients - cleverly combined
✅  5 mill. CFU bacteria per serving
For a limited time only: Happy Gut Bundle
Make your gut happy all round with plant-based superfood power: this bundle contains 2 plant-based superfood mixes with bioactive fibre and live bacterial cultures to support a normal gut microbiome and digestion. The tropical drink powder mix Gut Restore contains 3 strands of live bacterial cultures and fermented ginger. The instant celery juice mix Gut Feeling contains natural bioactive fibre (from Jerusalem artichoke) and digestive enzymes.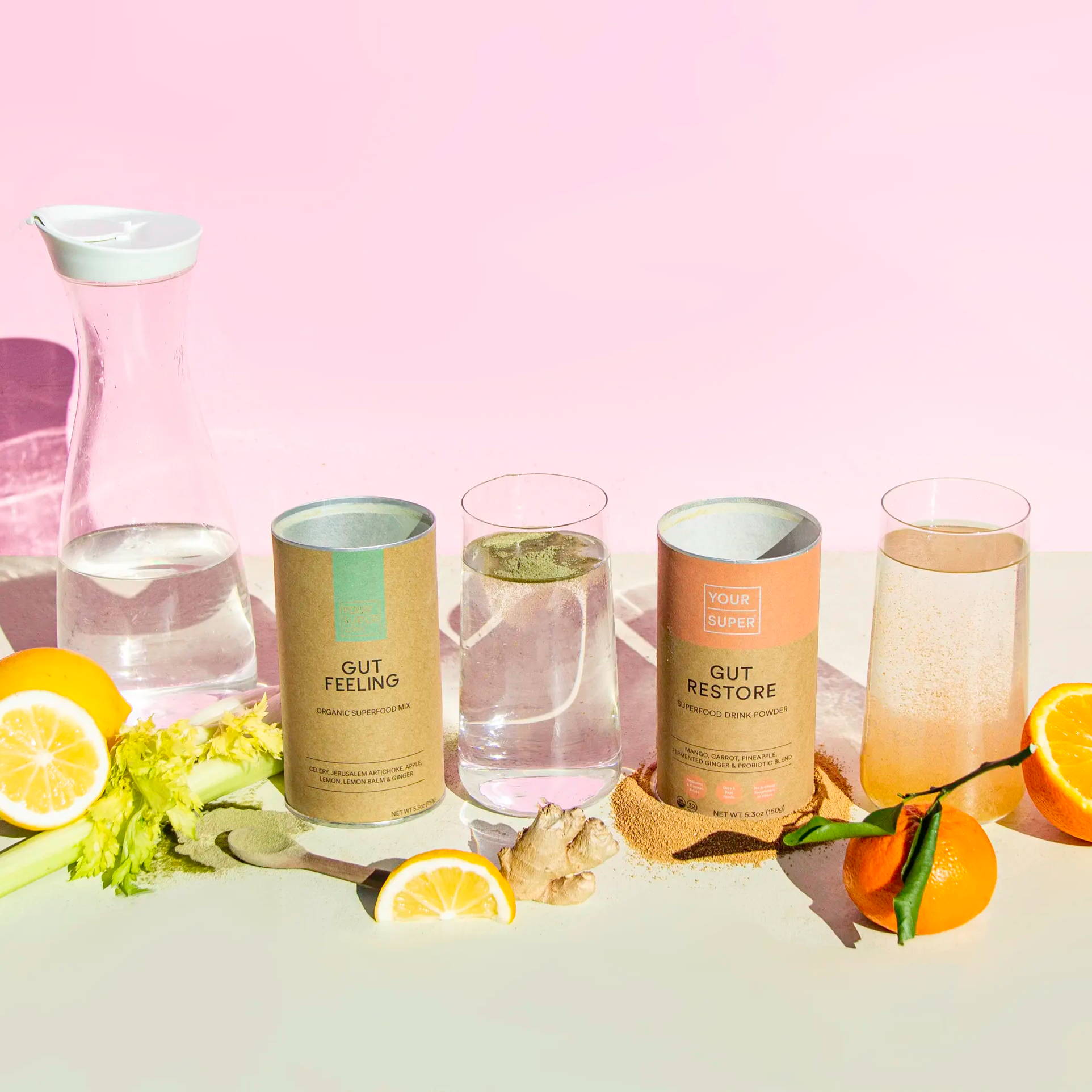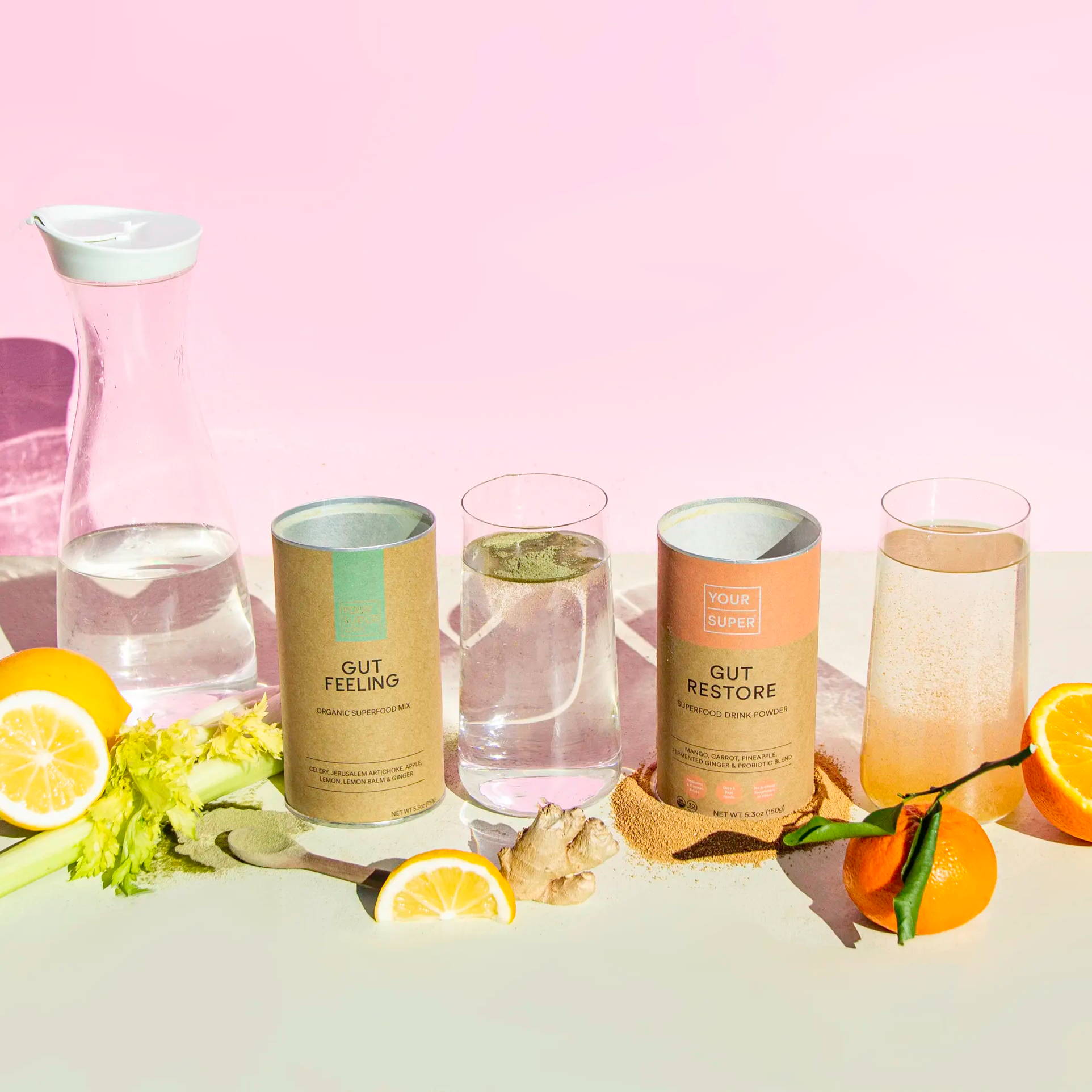 1x Gut Feeling Mix €24.90
1x Gut Restore Mix €24.90
Free: Bamboo straw set