Filter Reviews
5 star rating

4 star rating

3 star rating

2 star rating

1 star rating
My favorite bundle
Review by Elaine C. on 19 Oct 2019
review stating My favorite bundle
The best bundle for me. I love making smoothies and salad dressings with these mixes. They are perfect for my yogurts too.❤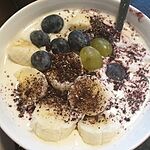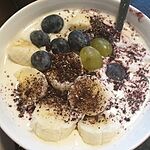 Comments by Store Owner on Review by Elaine C. on 19 Oct 2019
My energy is through the roof
Review by Daniela I. on 16 Oct 2019
review stating My energy is through the roof
The super green mix is a force of nature. When I need a pick me up it's right there in my pantry. One scoop of the mix with almond milk and a banana and I am set for at least 4 hours. Absolutely love it
Comments by Store Owner on Review by Daniela I. on 16 Oct 2019
Glad you're loving it, nice bottle too :)
Sharing is Caring
Review by Sandra M. on 14 Jun 2019
review stating Sharing is Caring
I lo lo looove that I can enjoy this bundle not only with my kids but with my nieces and nephews! This summer has been kicked off with high temperatures and there is no better feeling then sipping on healthy, tasty and very cold drinks! I am so happy to have found you! My cat also approves of the drinks and of this message : )
Finally all my magic must haves in one place!
Review by Crystal J. on 14 Jun 2019
review stating Finally all my magic must haves in one place!
I was skeptical. I emailed with questions, I watched reviews, I put Google to work! I live green smoothies and getting in as much good into my body and my families as I can. It's not easy with a world that makes it completely ok to green wash labels and add fillers and toxins to our foods! Ugh!
Frustration OVER! I tried these mixes (kids bundle) and I loved them and my kids loved them! Our favorite green recipe; 2 spoons of super green powder, 2 inches of fresh ginger, 2 cups kale, 2 sticks celery, 1/2 squeezed fresh lemon, 1 cup fresh pineapple, 2 cups frozen mango and 1 frozen banana. Vitamix with a couple ice cubes and 3ish cups water....enough for entire family! Delicious!
Ginger and greens!
Love!
Review by Rebecca N. on 14 Jun 2019
review stating Love!
Love the kids bundle! I put them in my sons shakes❤️
Q: From what age can children start using the kids products?
A: Children can start using our products when they are able to consume solids foods!
Q: My son has a peanut/tree nut allergy. Would the kids pack be ok for him?
A: Hey Jennifer, all our mixes are certified USDA Organic, Non-GMO, plant-based, gluten free, nut free, soy free, corn free!
Q: Can children consume the full serving or should it be reduced? If so, by how much?
A: It depends a bit on age but either half or whole serving works. Can always start with half and build it up. Lots of tips like this can be found in the kids recipe ebook that comes with this bundle! xo Kristel
Q: The kid's bundle looks great for kids of all ages, right?❤️
A: Hey Peggy, yes the mixes from the Kids Bundle are great for children to consume!
Q: Are these toddler friendly?
A: The mixes from the Kids Bundle are safe for kids to consume! I would exercise caution with only our Energy Bomb and Power Matcha mixes since they contain natural sources of caffeine.